We are terribly sorry again for the virus spread again in Worldwide. In order to support our partners worldwide:
This Month we will launch the C Series Inkjet Plotter (Quality for Everyone)
S model is best
M model is middle
E model is Economy
C Model is Quality for Everyone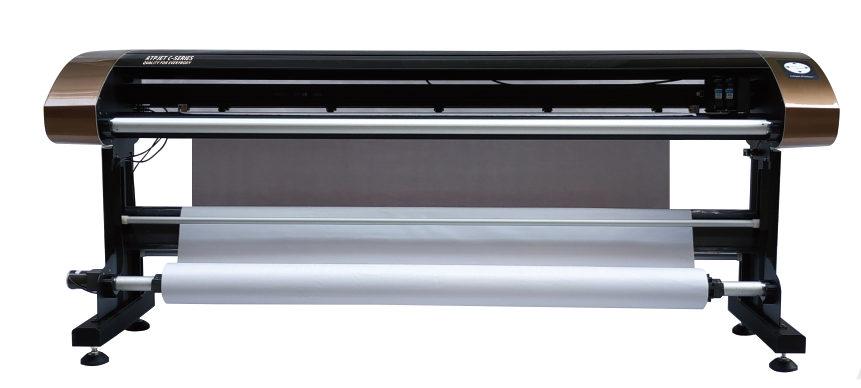 C Series

the target customer is for smaller customers. It is cheaper than E but we make the follow improvement with your advises for E series:
1. Ethernet
2. Feed Paper motor
3. Top cover (protect operator and reduce noise)
4. Easy install (like S and M model we assembly most parts for you)
5. One handle to take up Paper Presser wheel
6. Cheaper parts but same quality
7. Most stable
8. Easy install and service
When we begin export this C model? 2020 After virus just beginning spread with lock down we think Textile Industry will face big stress. So we resurrection this project ready for worst situation.
How many already export? 200 pcs
What is the feedback? This is original from our Partner and his reply:
Frankly speaking C series performence is better than E series
Thanks Mr. HK's feedback.
From our design C Series try reach E series performance. Because it is with the previous technology we worked with HP before. It is not new already tested in the market for 8 years very stable technolgoy. Just without HP future developing system.
This is reason our engineer view C Series is lower than E also material we use cheaper. We are very happy our partners are very happy with C series performance because we make some improvement according your requirement on C model even we use common material and parts but still keep the longest lifetime and most stable performance.
How much? Much cheaper than price E series of 2020 .. Welcome to contact with us with your sales forecast and we will give you the correct price.
WHAT NEXT MODEL WILL LUANCH? ALSO WELCOME YOU INFORM US YOUR INTERESTED MODEL. SO WE CAN MAKE YOUR INTERESTED MODEL RELEASE EARLIER!
There is the catalog for your reference in attachment.
We do trust it will help you increase sales even during this hard Virus season. Welcome to contact with us for more details. We sure will help you win more customers.
Thank you.