Your Place:
Home
->> Products & Solutions ->> Template cutting machine
Template cutting machine
ATPJET–GTCM

ATPJET–GTCM SERIES ULTRA-HIGH SPEED TEMPLATE CUTTING MACHINE Panasonic Motor system(Option), Import Orbit and Import Main Spindle, High speed lift&fall motor from Taiwan. One machine place you got one cutter and one plotter and one milling machine for more details please welcome to contact with us!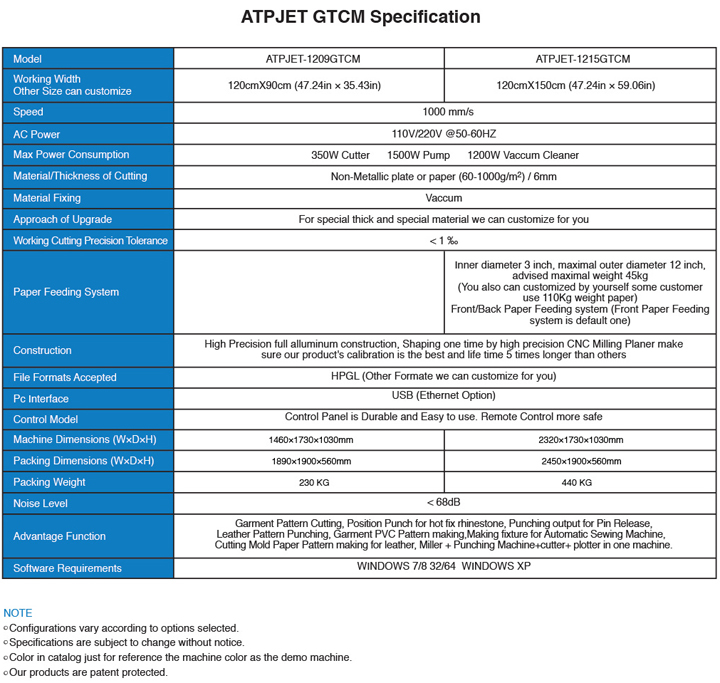 Copyright © 2008-2017 Shanghai ATP Industrial Co.,Ltd.[www.atptec.com]. All Rights Reserved.

Germany

Spanish

French

Italian

Japanese

Korean

Dutch

Russian